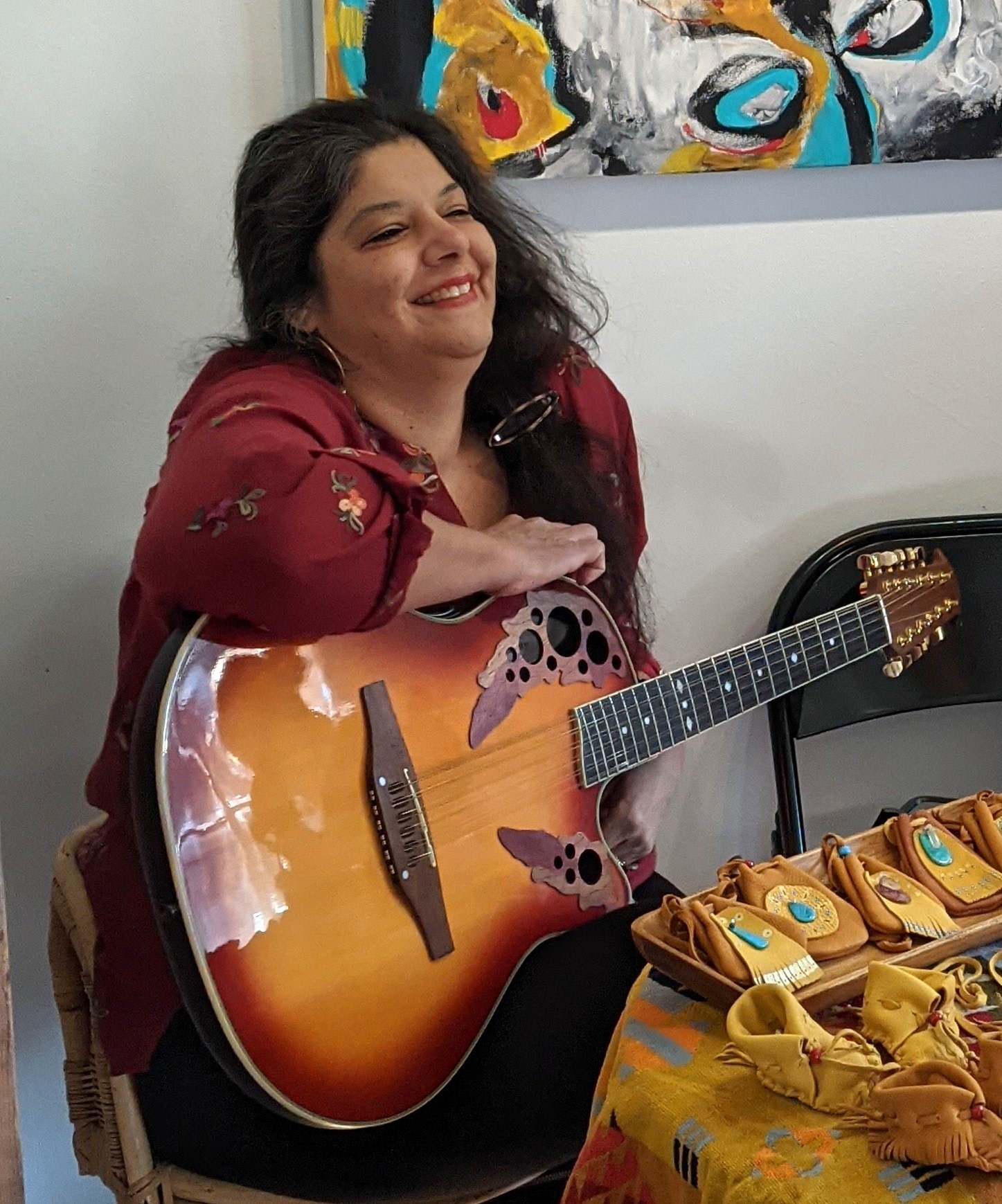 Tara Lavelle, presently living in Albuquerque, New Mexico.
Her art for over 25 years is inspired by the people she met on her travels and experiences.
She loves creating things that people are drawn to. Starting with simple design and listening to what people were requesting, she created pouches, bundles and baby moccasins.
She uses a variety of leathers and earth elementals. Everything is handmade & all items that have designs are all painted free hand.
"A mix of old and new, and created to celebrate life's moments and journeys. My inspirations are nature, culture, spirituality, mu- sic, and heart.
I believe that one's spiritual journey is personal, so I create my art to be a fit for all. There is room in every pouch to add in some- thing that makes it your very own. You can wear it or carry it with you, and they are great gifts for all occasions."
Blessings on your Journey