"Butterfly Wing Pendant 2 Necklace" by Shasta Brooks
"Butterfly Wing Pendant 2 Necklace" by Shasta Brooks
Black Hills turquoise, sterling silver, Kingman turquoise
5.25 x 3 x 0.5 cm
Lovely butterfly wing shaped natural Black Hills turquoise encased in a sawtooth bezel is surrounded with simply
shaped rustic textured sterling silver and adorned with a 5mm round Kingman turquoise accent. The Butterfly
Wing Pendant hangs on a sterling silver bead ball chain evoking modern desert pearls
"I prefer the ageless old pawn look of a fine silver patina over gold.  I choose cubic zirconia over diamonds – ethical to use, high impact, high quality, and wearable every single day. I use natural turquoise stones.  The lively teal and copper tinted variations of Kingman and Royston are my favorites."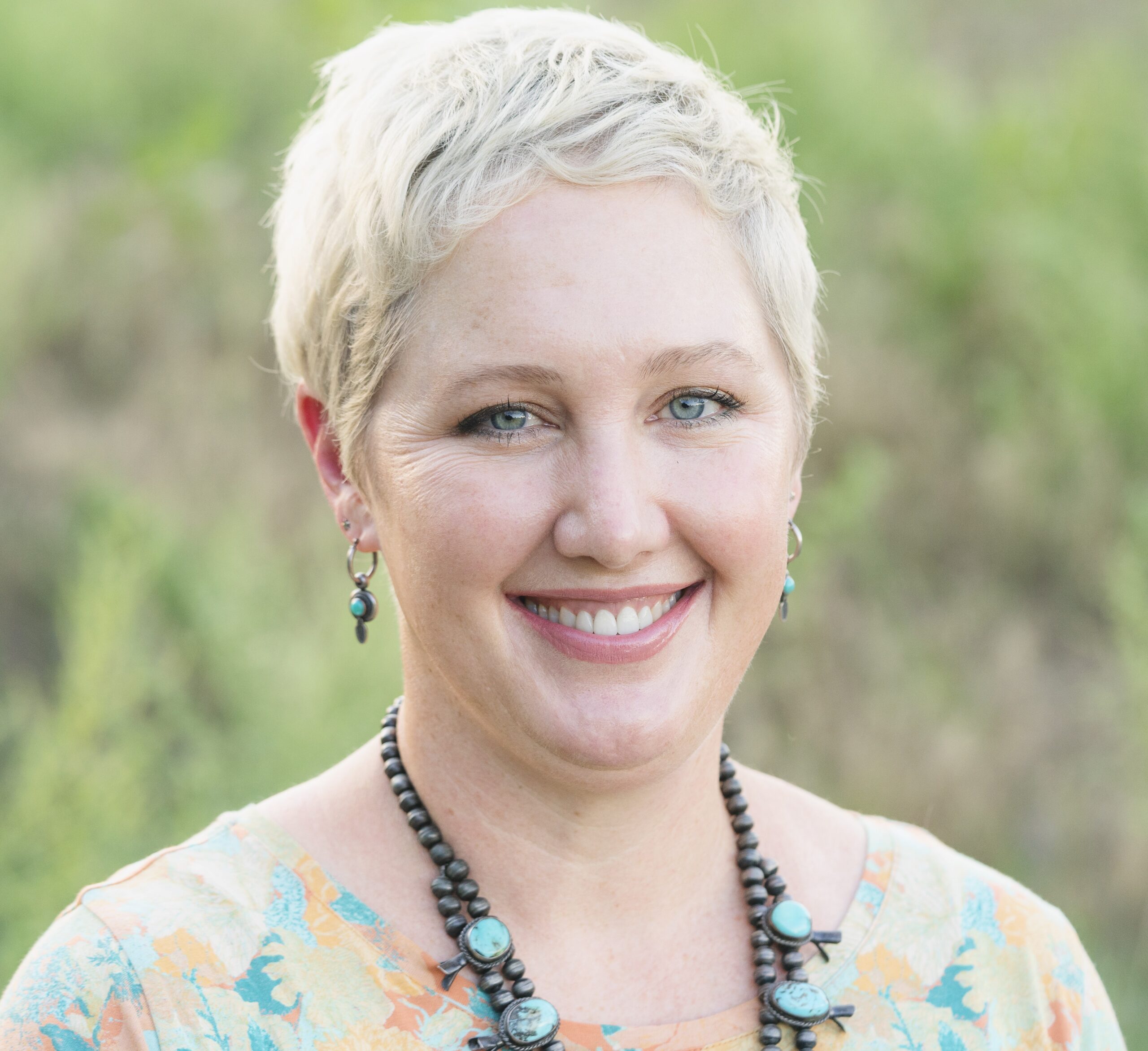 Shasta Brooks designs using two simple philosophies.  The tactile feel of jewelry is just as important as how it looks.  The most beautiful pieces use contrasts in style and materials.
"My jewelry is about the playful blending of contrasts, mixing familiar materials and textures in new ways.  My style is about the amalgamation of the old and new, modern minimalism and simplicity set against the rustic beauty of the West."
Shasta's work is characterized by oxidized sterling silver with the texture of an aged anvil, containing natural turquoise, hand stamping, and occasionally accented by sparkly gemstones.  As a true silversmith, Shasta Brooks only works with sterling silver.
"I prefer the ageless old pawn look of a fine silver patina over gold.  I choose cubic zirconia over diamonds – ethical to use, high impact, high quality, and wearable every single day. I use natural turquoise stones.  The lively teal and copper tinted variations of Kingman and Royston are my favorites."
"I aim for a balance of masculine and feminine in my designs." Her pieces relax into the look of classic Santa Fe style.  Simple classics are easily layered into more complex and interesting looks.
"Fine jewelry should both look and feel well-loved. I want my pieces to be like your favorite pair of cowboy boots, fun and comfortable, perfect for any occasion.  I wear my cowboy boots with both my fanciest beaded cocktail dress and my most casual tee shirt and jeans.  I want jewelry that is just as adaptable."
Like her jewelry, Shasta is a person of contrasts.  Raised as a true rodeo cowgirl on a rural west Texas ranch, she ventured out to college, law school, business ownership, marriage and motherhood, big cities and small ski towns, and eventually to Santa Fe, the place she always knew was home.  After twelve years in Santa Fe, life has taken her to Fort Collins, Colorado.  She never lost her unique relaxed rural style.  She just adapted it to the adventures of life and her jewelry has adorned her every step of the way.