"Celebration #2" by Sara Miller
"Celebration #2" by Sara Miller
Fiber on Painted Canvas
siz 30"h x27"w x3"d
I have always found energy being surrounded by bright colors and the feel of the textures in fabrics. I love working with patterns, textures, colors and using geometric shapes & curves. The flow of the connecting shapes and colors seem to take on a life of their own in my art and represent the ups & downs we face every day; the connecting shapes are the fluidity of time, of life's changes, and how the world and events change each of us every day.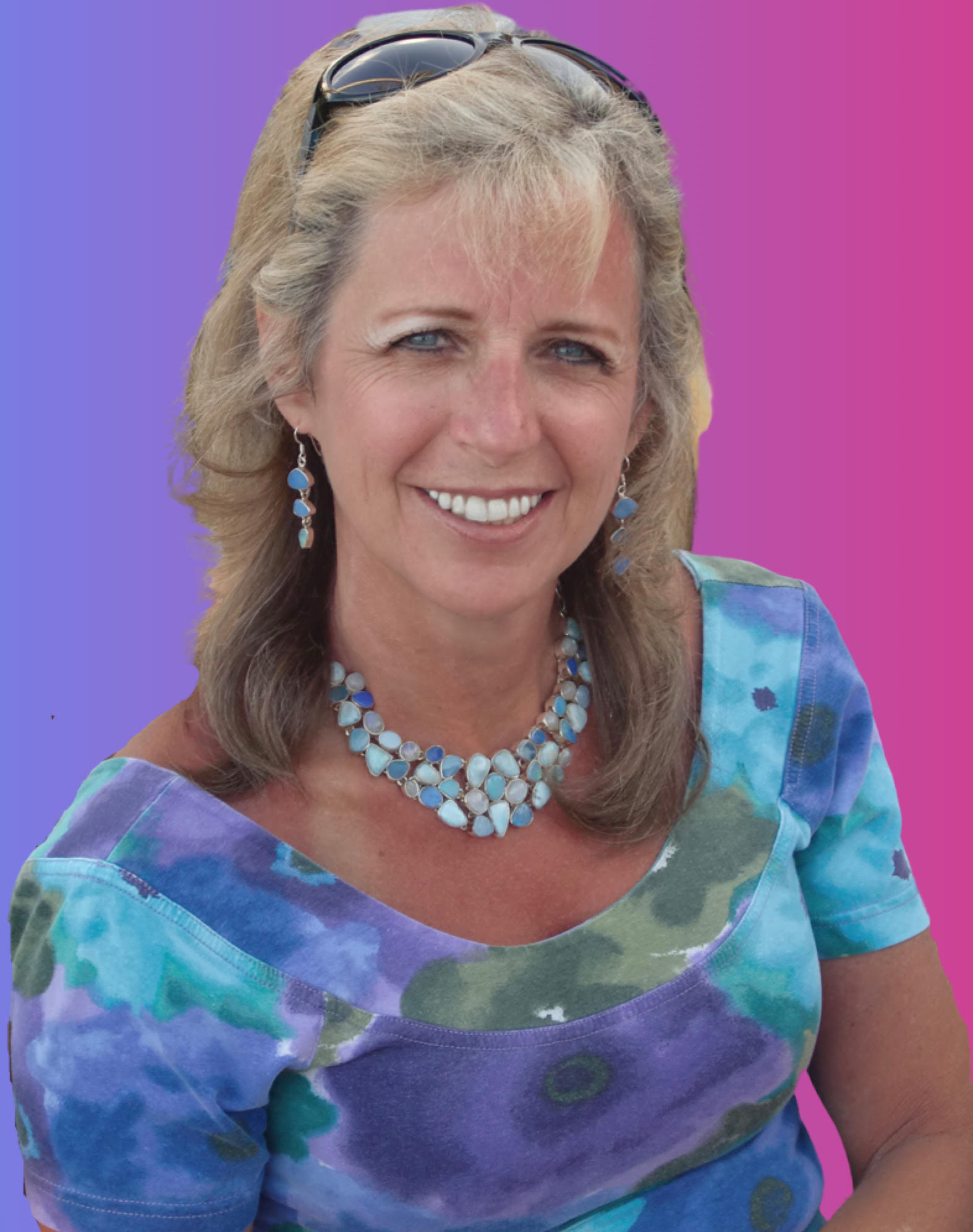 Sara grew up in New York, on Long Island, and after attending college at the University of Buffalo, she moved to Los Angeles, where she lived for over 20 years. In 2017 she moved to Santa Fe, NM where she now works as a full-time artist in her Studio/Gallery.
Sara's career as an artist started through her love of sewing, she began to make art quilts in 2002. While creating art quilts, she developed a unique quilting template system called the Sew Inspired Design System which she has manufactured and has been marketing to the quilting industry worldwide for the past 20 years.  In 2007 Sara wrote a book called "Spinning Pinwheel Quilts" which was published and marketed nationwide to help promote her template system. In the process of creating fabrics for her art quilt, she also began to design fabric for a major New York fabric manufacturer, which she did either on her computer or by painting on fabric with fabric paints. Once Sara got that paintbrush in her hand, she was hooked, and found a new passion for painting which she now combines with her Fiber Art
My goal as an artist is to bring the joy and happiness I experience when I am painting and creating my fiber art, to my viewers and collectors. I am happiest when I am creating with color - the brighter the better.
My process in creating these works, usually starts at the computer creating digital art; next using my large format printer, I print my design onto fabric; which I then continue to change with the use of needle felting with wool & silk fibers, and using my sewing machine, I embroider over the piece to give it more & more texture.  I never have a plan in my head when I start my pieces.  They just eventually emerge into the final works.  Sometimes they call for 3-D elements  to be added, and sometimes they need extensions off of their canvas edges.  I never know how they are going to be done, until they just are!