"Everlasting" by Elizabeth Hahn
"Everlasting" by Elizabeth Hahn
Acrylic on Panel
30x30 inch
"The reason a lot of my work is the lower parts of people is that is my perspective of myself and what I am doing. Also, it allows the viewer to put themselves into the picture and experience what I am up to."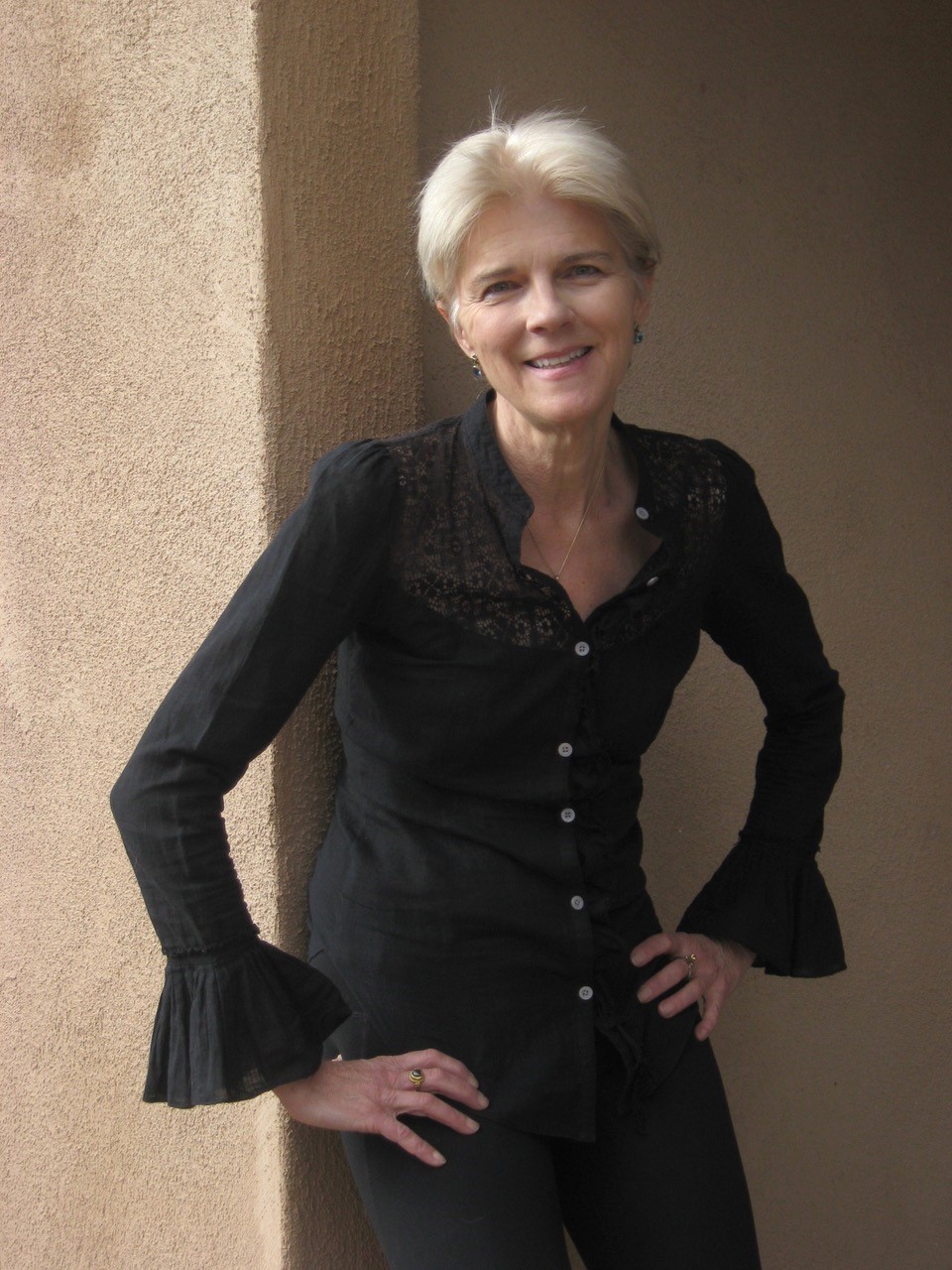 Elizabeth Hahn, a Santa Fe artist, and resident for over 35 years, works daily in her studio in Santa Fe.
Art has been her life pursuit as a Silkscreen Printer, Painter, Gallery Director, and Co-Owner of Hann Ross Gallery on Canyon RD.
She began life growing up as a free-range child in Louisiana. She was exposed to the lush jungle like plants and animals there. The times were the 50's and 60's when the floral fabric and styles have stuck with her and influenced her artistic styles ever since. Always an active person her paintings have retained the walking, dancing, climbing, looking for the next adventure.
"The reason a lot of my work is the lower parts of people is that is my perspective of myself and what I am doing. Also, it allows the viewer to put themselves into the picture and experience what I am up to."
Born in Shreveport Louisiana, Elizabeth received her Bachelor of Arts Degree at Oklahoma City University and completed Master of Art in design at the University of Oklahoma.
She has taught art at Oklahoma City University and several community art centers. She was director of Arts Place II in OKC, 1983-88 which was a gallery and event center that held the location in the city which now is the Oklahoma City Museum of Art.