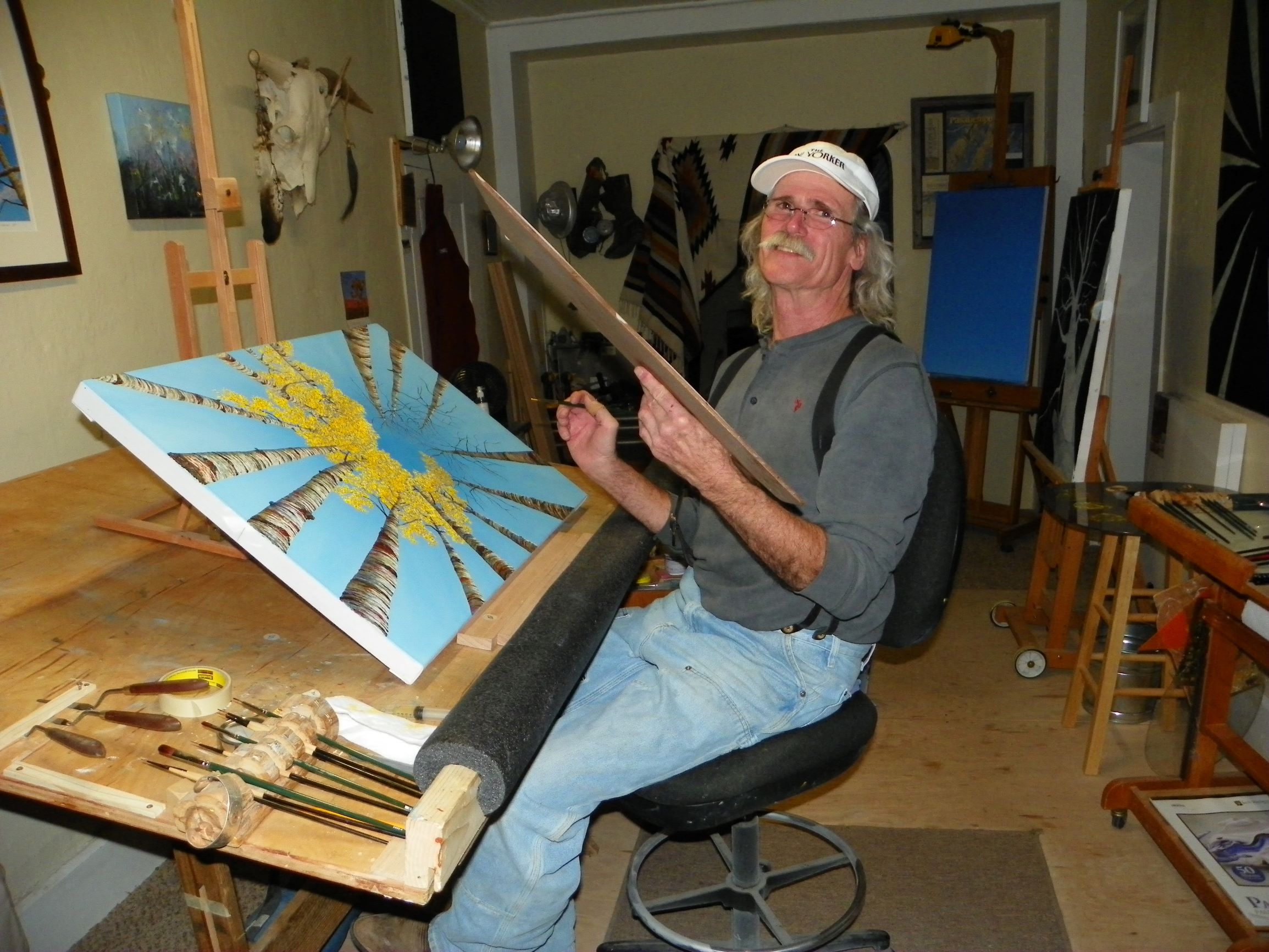 Tim is a well known artist, featured in Galleries on Canyon Rd, Santa Fe, NM since 2003. Recognized amongst the famous South West artists in the Santa Fean magazine as well as in Pasatiempo, a New Mexico art publication.
Tim has a distinctive twist on the traditional landscape paintings. Instead of standing at a distance the artist paints realistic Aspen trees from directly below.  His  Aspen trees are so incredibly lifelike, one would think he has spent his entire life staring up at trees and indeed he has. 
Before becoming an artist, Tim spent over eighteen years cutting timber and building log houses in Arizona and Colorado. Unfortunately his logging days ended when Althauser suffered a severe brain hemorrhage. A strong will for survival and physical therapy,  with support and love from his friends and family, Tim slowly recuperated. It was his dear friend who gave him some old tubes of paint and a couple of brushes and encouraged him to paint.
Tim says: " I am painting from my heart looking up to my beloved Aspen trees".
Nation wide Art collectors and art lovers have sought and treasured his work.