"Our Lady Of Light" by Barbara McCulloch
"Lady Of Light" by Barbara McCulloch
Oil on Canvas size 36x36 in
Barbara found in the essays by Emerson the courage to follow her heart, knowing that the pursuit of our dreams is the most important thing we can do. She found such delight and power in the seemingly normal aspects of nature that her respect for its beauty grew into her driving theme. Here is one of her favorite essays by Ralph Waldo Emerson.
"These roses under my window make no reference to former roses or to better ones; they are for what they are; they exist with God today. There is no time to them. There is simply the rose; it is perfect in every moment of its existence."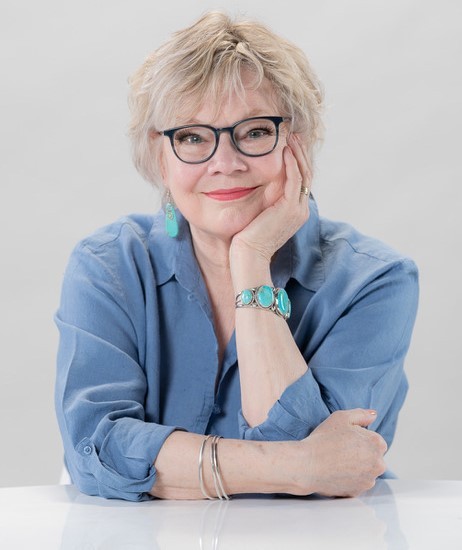 Barbara L. McCulloch, artist, instructor and author works from her studio in Santa Fe, New Mexico. She has a strong background in both creating and teaching drawing, painting and portraiture in a wide range of media and style. Her work experience began as an illustrator and art director in the aerospace industry in Arizona. After fifteen years, she pursued a dream to return to her home state of Montana to live in the mountains, building a wholesale production pottery business. Surrounded by nature, she taught herself to paint in watercolor and sold her pottery to open a studio/gallery in Kalispell, Montana. This became the start of her teaching career in 1990 as she affiliated with the local college and Glacier Park for the summer seasons, taking students on field exploration art journeys and teaching private workshops.
She moved to Santa Fe, New Mexico in 2019 with a dream of expanding her teaching reach through workshops. However, the pandemic changed her plans and she placed her teaching and mentoring into a course and a workbook, "The Unstoppable Artist".
Again able to teach in person, she encourages students to ground their art in honest personal expression by working from the inside-out, first discovering that the passion of a heart-centered purpose is a motivator to dispel creative blocks, learn new skills and weave together the realization of a fully empowered and creative life.